As London Brunch Fest comes to a close, Volopa finds out the brunch trends sweeping the capital
Last weekend, Brick Lane's Old Truman Brewery played host to the second year of the London Brunch Fest. From the 31st August to the 1st September, the event celebrated the finest brunch menus in the UK capital, proving that our appetite for this most sociable of meals is no longer limited to poached egg and avocado.
With London's thriving restaurant scene cementing it as the food capital of the world, there's little wonder that the city's visitors and residents are finding more brilliant brunch choices than they can shake a sausage at.
But when there's so much great choice available, it can be difficult to know where to start. That's why we've gathered a selection of our favourite brunch spots, so you don't end up with egg on your face.
What's more, every Volopa prepaid Mastercard user can now benefit from discreet cashback from more than 100 restaurants, cafes and entertainment venues in the UK, so you could have even more reason to raise a glass.
Best of bottomless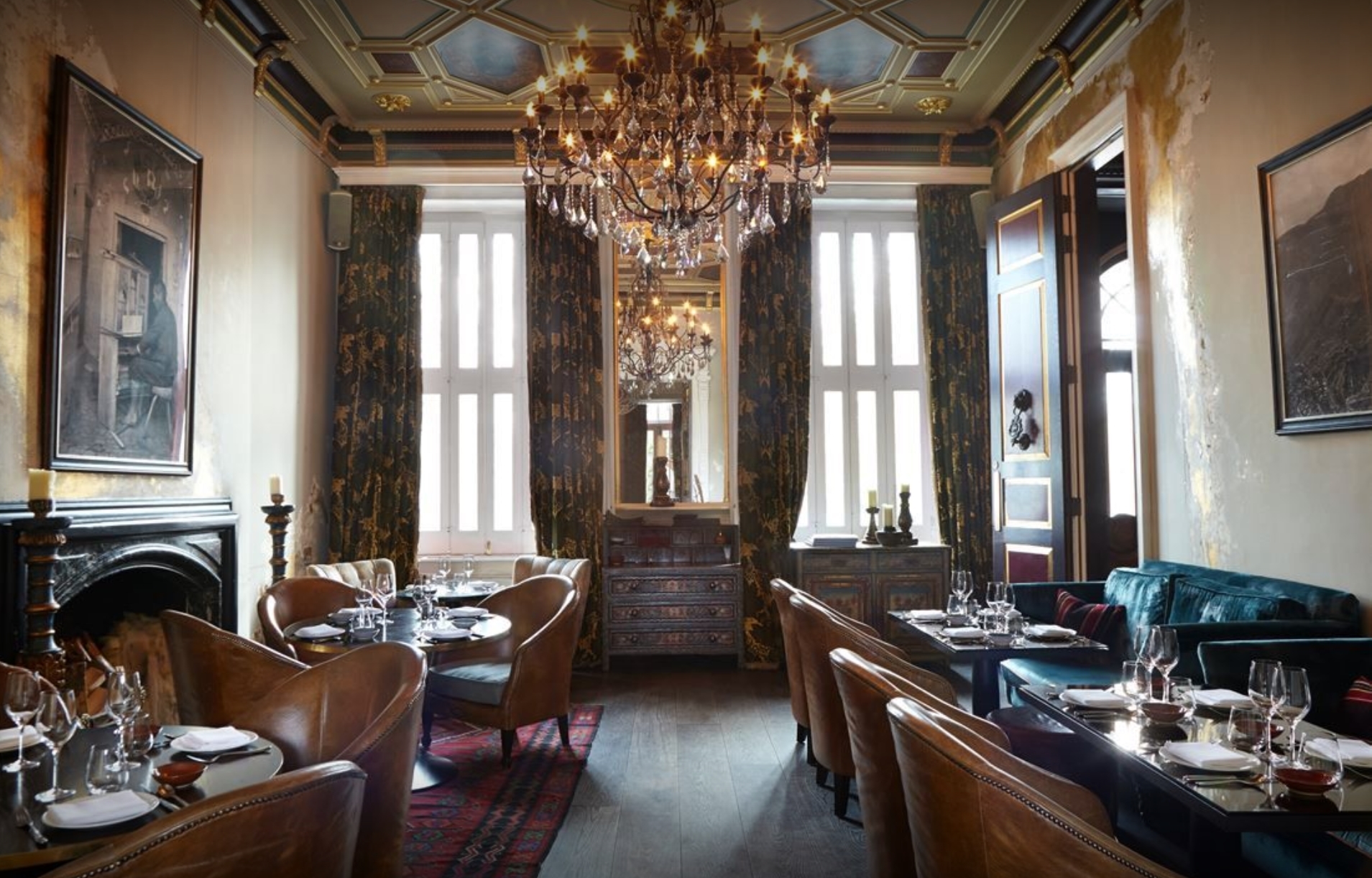 One of our favourite Mayfair haunts, COYA has a reputation for throwing the best brunch party in the city. It's a pricey spot, but perfect for a birthday or special occasion thanks to the live music and performances, carnival themes, endless cocktails and champagne, and mouth-watering Peruvian dishes. Every Saturday from 12.30, you'll start with cocktails and canapés in the venue's Pisco Bar & Lounge before moving to the main restaurant. We guarantee you'll be dancing well before dessert is finished.
Rooftop party
BEbrunch's party-twist on the traditional brunch has seen it take over the Century Club's rooftop terrace for a range of themed al fresco brunch parties this summer. Soho's largest rooftop is the perfect venue for trendy views and tasty treats to combine, and its range of table options are sure to make you feel part of the 'it' crowd. Start with a complimentary drink by sponsors Belvedere or Moet & Chandon, and enjoy your meal with the music of resident DJ Shaka plus special guests.
Flower power
This South West London staple is a masterclass in all day dining. The neighbourhood-focused restaurant now boasts five venues – Parson's Green, Fulham, Balham, Clapham and Battersea – with each stunningly decorated in Megan's signature flower-laden style. With friendly and attentive staff, you're sure to feel like a VIP whether opting for bottomless prosecco or delicious mocktails, and the classic brunch menu will please even the most stalwart traditionalists. Our favourites include the Shakshorizo – traditional shakshuka with a twist of chorizo and halloumi. Delicious!
The healthy option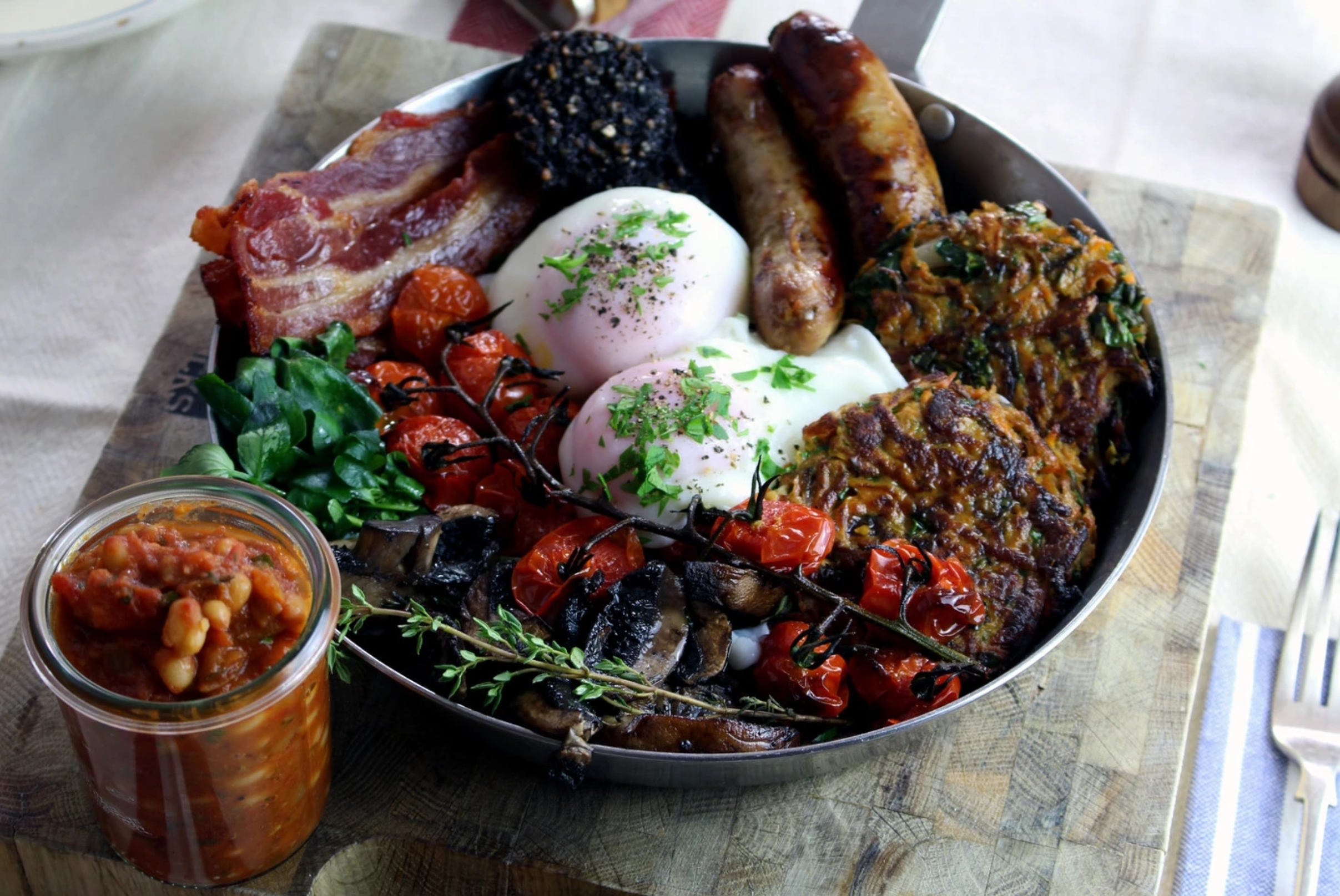 Clerkenwell's mindful menu is designed to help its diners makes friends with food again, veering away from gastronomical fads in favour of nutritional dishes that still nourish the soul. Founded by two nutritional therapists with a passion for comfort food, Aprés Food Co. uses fair trade and organic food in all their dishes and refuses to count the calories. From creamy porridge to a sweet potato hash with poached eggs, there's something on the menu for every taste. We particularly love the Aprés Pancakes – American-style pancakes topped with vanilla-scented blueberry compote and a choice of natural yoghurt, blossom bacon, sausage or poached egg. So good you won't believe it's also good for you.
Living local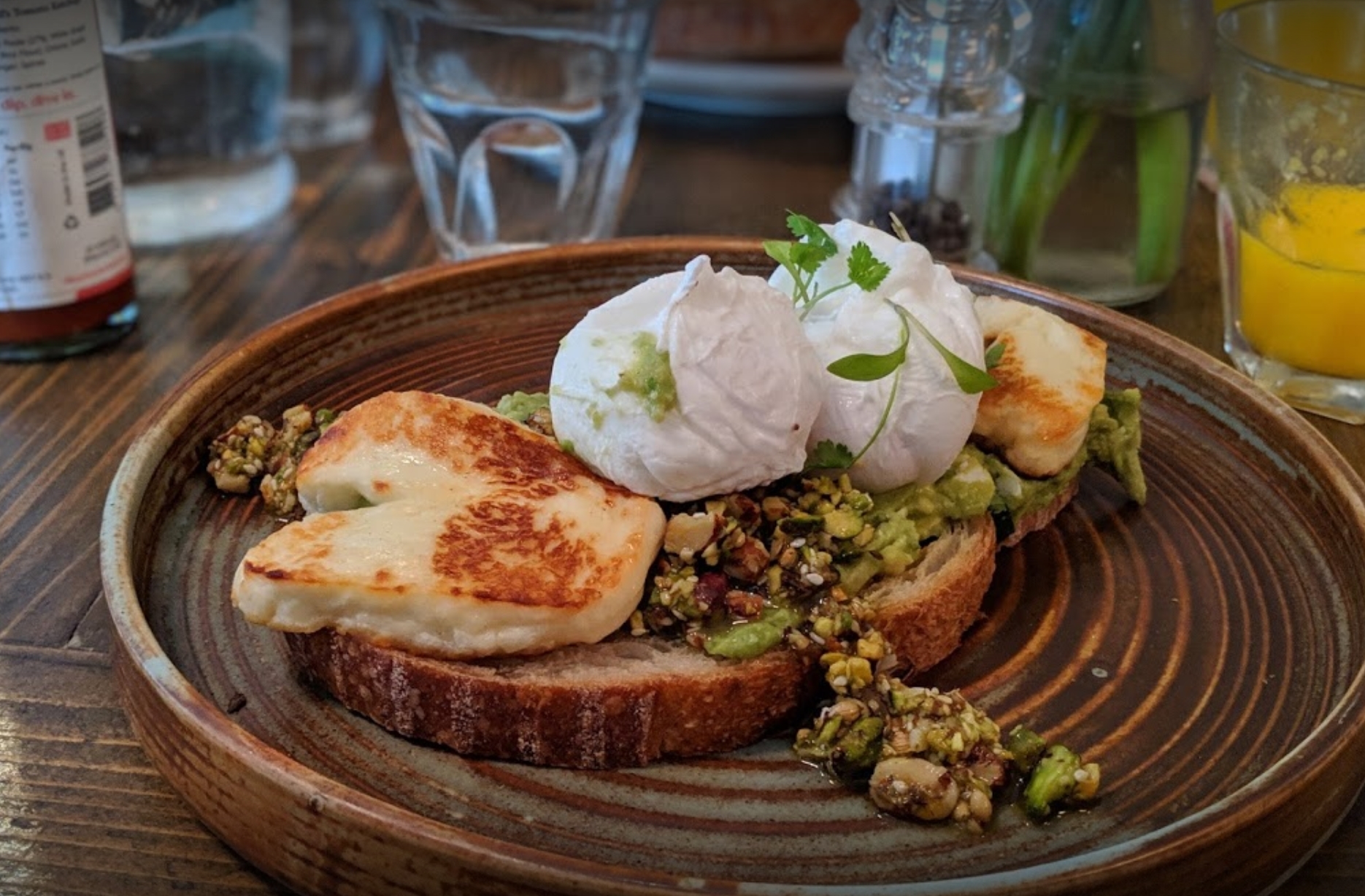 Urban Pantry is, at its heart, a local Chiswick restaurant. Its incredible quality and popularity has seen it win Time Out's award for best cafe in Chiswick as well as the National Breakfast Awards' best breakfast in the UK. According to founder Kate Frobisher, the secret to her success is a focus on locally sourced produce; she uses local green-grocers as well as Askew Road's the Ginger Pig for meat, and a family business coffee roastery provides Urban Pantry's exclusive coffee blend. The seasonal menu changes pretty regularly, but be sure to go for the award-winning Cachapas if you spot it on the list.
Vegan victory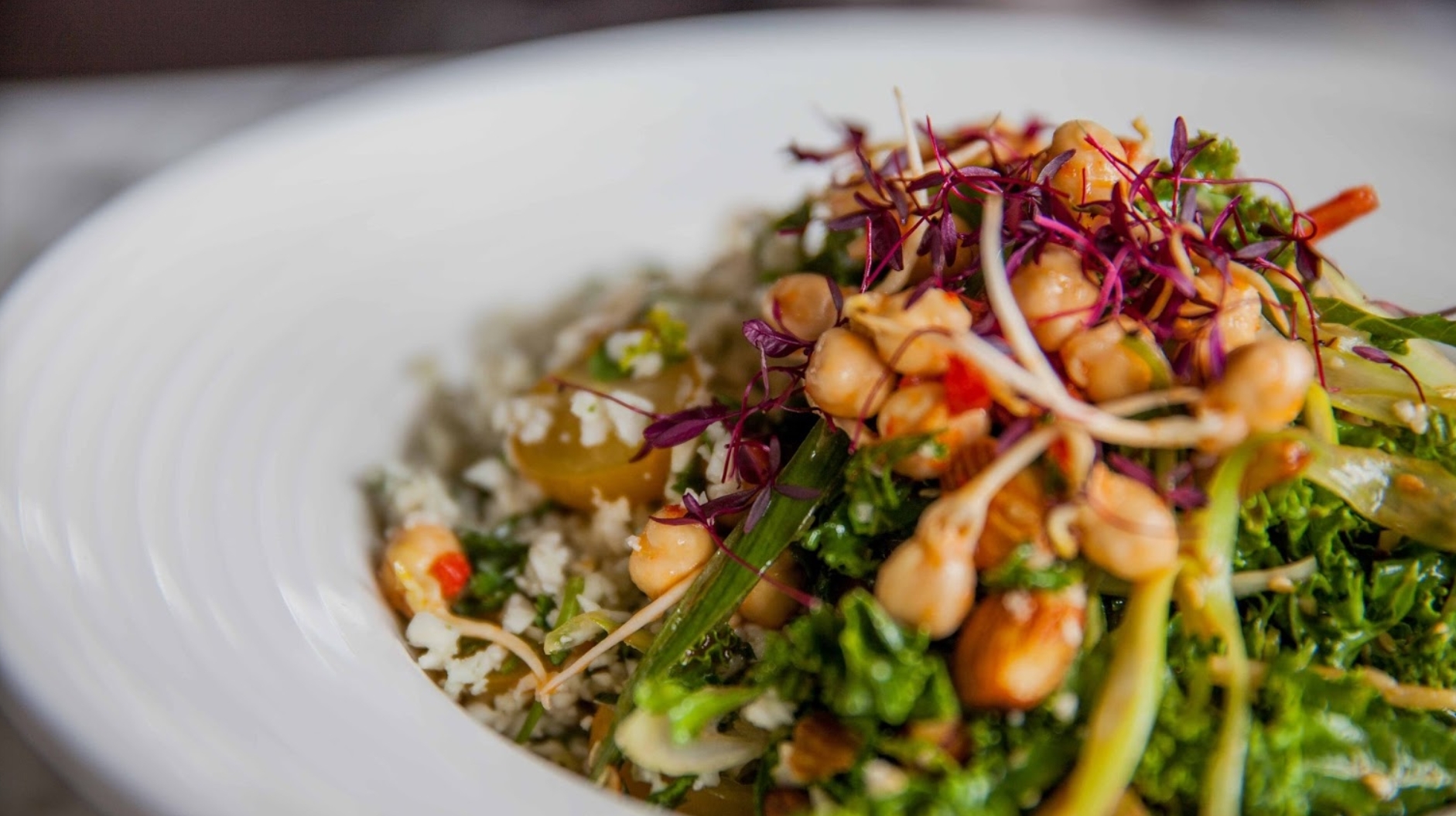 Billed as London's healthiest bar and restaurant, Redemption is fully vegan, sugar-free, wheat-free and alcohol-free. And yet, it is a feast for the senses, serving up one of the best, healthiest brunches in London – yes, it's also guilt-free. With venues in Notting Hill, Shoreditch and Covent Garden, dishes such as bolognese brown rice penne pasta, pad thai, tacos, toasted banana and chocolate bread ensure that whatever your choice of dish, it will still be a true brunch-time indulgence.